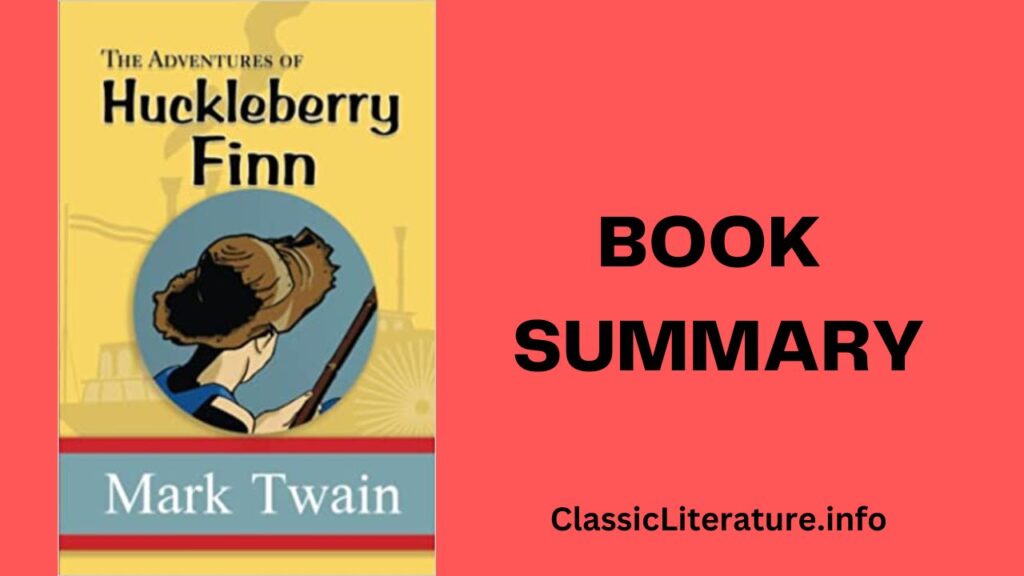 "The Adventures of Huckleberry Finn" by Mark Twain is a classic American novel that follows the journey of Huckleberry Finn, a young boy who embarks on a series of adventures along the Mississippi River. First published in 1884, the novel is a sequel to Twain's "The Adventures of Tom Sawyer" and stands as a powerful commentary on race, morality, and the hypocrisy of society.
The main plot revolves around Huck Finn, an uneducated and independent-minded boy, who escapes his abusive father and joins forces with Jim, a runaway slave seeking freedom. As Huck and Jim float down the river on a raft, they encounter various characters and face challenges that test their friendship and expose the injustices of the world around them.
Through Huck's perspective, Twain addresses the themes of racism, identity, and the conflict between societal norms and personal conscience. Huck's moral growth and internal struggle against the prejudices of his society provide a poignant exploration of individual freedom and the complexities of moral decision-making.
"The Adventures of Huckleberry Finn" is rich with memorable quotes that showcase Twain's wit, social criticism, and profound insights. Here are a few notable quotes from the novel:
"Persons attempting to find a motive in this narrative will be prosecuted; persons attempting to find a moral in it will be banished; persons attempting to find a plot in it will be shot." (Preface)

"All right, then, I'll go to hell." (Huck Finn)

"It's lovely to live on a raft. We had the sky up there, all speckled with stars, and we used to lay on our backs and look up at them, and discuss about whether they was made or only just happened." (Huck Finn)

"Human beings can be awful cruel to one another." (Jim)

"I been there before." (Huck Finn)
Why "The Adventures of Huckleberry Finn" is a Must-Read:
"The Adventures of Huckleberry Finn" is a must-read for several reasons. Firstly, it is a literary masterpiece that captures the essence of the American experience during the 19th century, addressing themes that are still relevant today. It confronts the dark history of slavery and racism, challenging readers to examine their own prejudices and question societal norms.
Moreover, Twain's storytelling is infused with humor, satire, and keen social commentary. The novel offers a vivid portrayal of life along the Mississippi River, painting a picture of a complex society and providing valuable insights into human nature.
Reader Reviews:
"Mark Twain's 'The Adventures of Huckleberry Finn' is an absolute gem. The story is captivating, and the characters, especially Huck and Jim, come to life on the pages. Twain's satirical commentary on society is both witty and thought-provoking. This book is a timeless classic that should be read by everyone." – Sarah, Goodreads.

"I was enthralled by the adventures of Huck and Jim. Twain's writing is engaging, and the novel tackles important themes of racism and morality. It exposes the hypocrisy of society and challenges the reader to question their own beliefs. 'The Adventures of Huckleberry Finn' is a must-read for those who appreciate great storytelling and social critique." – John, Amazon.

"Twain's portrayal of the Mississippi River and the people who inhabit it is vivid and authentic. Huck Finn's journey is both exciting and introspective, and the novel's exploration of race and morality is profound. It is a book that forces readers to confront uncomfortable truths and raises important questions about the human condition." – Emily, Barnes & Noble.
Overall Conclusion:
"The Adventures of Huckleberry Finn" by Mark Twain is widely celebrated for its engaging storytelling, biting satire, and exploration of timeless themes. While some readers appreciate its bold social commentary and the moral growth of the protagonist, others have criticized the novel for its use of racial slurs and portrayal of African American characters. Nonetheless, the book continues to be a classic that appeals to readers of all ages, inviting them to reflect on the complexities of human nature, societal norms, and the pursuit of freedom.
Brief Information about the Author:
Mark Twain, born Samuel Langhorne Clemens (1835-1910), was an American writer, humorist, and lecturer. He is best known for his novels "The Adventures of Tom Sawyer" and "The Adventures of Huckleberry Finn," which cemented his reputation as one of America's greatest literary figures. Twain's writing is characterized by his keen wit, satirical social commentary, and insightful observations of human nature. He played a significant role in shaping American literature and remains an influential and celebrated author to this day.